ABOUT THE AUTHOR- Pastor Chris Oyakhilome
Pastor Chris Oyakhilome, D.Sc., D.D. is the President of LoveWorld Inc. (aka Christ Embassy), a dynamic, multifaceted, global ministry.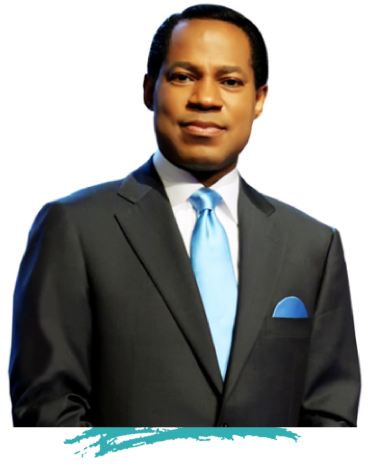 Being a Man sent from God and a unique minister of the Gospel of Jesus Christ, his Spirit-filled and anointed leadership continues to propel the Gospel all over the world.
As a pastor, teacher, healing minister, television host, and best-selling author, Pastor Chris has a passion to reach the peoples of the world with God's presence—a divine commission he's fulfilled for more than 30 years.
He's a prolific writer, the author of "Rhapsody of Realities," the world's #1 daily devotional, distributed monthly around the world in over 1000 languages, with a billion copies distributed worldwide. He has also authored more than 30 other books.
Pastor Chris is the pioneer of an online prayer network where Christians the world over are mobilized for prayer and intercession, and the host of "Atmosphere for Miracles," a program that brings God's divine presence right into your home. The scope of his television ministry extends throughout the world with LoveWorld satellite television networks delivering qualitative Christian programming to a global audience.
The world-renowned Healing School is a ministry of Pastor Chris that manifests the healing works of Jesus Christ, and has helped many receive healing through the operation of the gifts of the Spirit.
Why Now That You Are Born Again was written.
Pastor Chris has helped millions experience a victorious and purposeful life in God's Word. 'Now That You're Born Again' was driven by a passion to see men and women all over the world come to the knowledge of the divine life made available in Christ Jesus.
In this book, Pastor Chris shares truths that are fundamental to the Christian faith; truths upon which anyone, especially a new Christian, can build a strong and vibrant life in Christ.
It is the author's prayer and desire that this book will give anyone who reads it, the Spirit of wisdom and revelation in the knowledge of God; and the eyes of their understanding will be enlightened to realize how great the hope to which He has called them is, and to know all that is freely given to them in Christ, Amen.
This is the material will help them start off their new life in Christ Jesus and the message contained in it will change their lives and help to shape their futures according to the principles of God's Word..
---